the man who refused an order to crush Bengalis , resigned his commission,was demoted to two star kept in transit camp
Hailed from a Pashtun family which migrated to Rohailkhand from a village Maneri near Swabi in Pakistan.
He also commanded PAVO Cavalry after partition.
When ordered to carry out military action against Bengalis he resigned his commission and the post of Commander Eastern Command in March 1971.
At a polo match with the Shah of Iran and President Ayub Khan
With President Reagan
with King and Queen of Malayasia at a polo match at Lahore Polo Club
On his 90th birthday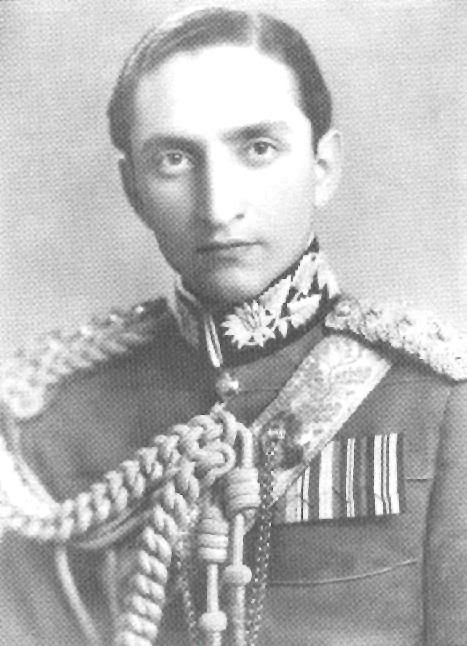 As a young cavalry officer of 18th Cavalry .He saw action in North Africa , was captured by the Germans in Battle of Gazala and stayed in a PW camp in Italy
As first commandant of Governor Generals Bodyguard , Pakistan,1947
Lieutenant General Sahibzada Yaqub Ali Khan Seated second from left , while Commander of Eastern Command in early
1971 while visiting 29 Cavalry
PAVO 11 CAVALRY-HISTORY AND BATTLE HONOURS
SATURDAY, SEPTEMBER 3, 2011
PAVO 11 CAVALRY
Afghan Guns Captured at Battle of Kandahar by PAVO 11 Cavalry
Major Agha H Amin (Retired)
PAVO 11 Cavalry
Artillery pieces of Sardar Ayub Khans army captured by PAVO 11 Cavalry at the Battle of Kandahar on 1st September 1880.
History of PAVO Cavalry written by Sardar Colonel Yahya Effendi one of Sardar Ayub Khans descendants from his brothers family.
Colonel Sardar Yahya Effendi as a major at Military Operations Directorate with the authors father
PAVO Cavalry was officially honoured to wear the Kandahar Star and the inscription " Kabul to Kandahar-1880"
By a twist of fate Sardar Ayub Khan who had earlier defeated the British at the Battle of Maiwand was forced to seek asylum in British India.More ironically his descendants joined PAVO 11 Cavalry as officers.
11 Cavalry Cap Badge today.Ironically the star remains without the inscription !
Sardar Ayub Khans Tomb at Peshawar,Pakistan
War Trophies of 11 Cavalry Captured from 5 Sikh Regiment in Battle of Chamb -December 1971
By
Major Agha H Amin (Retired)
11 Cavalry
For details of Battle of Chamb 1971 see the URL below:--
The war trophies including the whole mess truck with full complement of liquor which was quickly finished within a month ors so.
There were also a large number of documents , diaries, furniture etc.
Pakistans 111 Brigade land 66 Brigade were a miserable failure in being stopped cold soon after the breakthrough.
66 Brigade did form a bridge head but after that failed to make any progress till the time the Pakistani armor finally outflanked the Indians from the minefield gap between Jhanda and Barsala.
11 Cavalry and 4 Punjab succeeded in capturing Mandiala North on the first day of the war.
War Trophies of 11 Cavalry Captured from 5 Sikh Regiment in Battle of Chamb -December 1971
By
Major Agha H Amin (Retired)
11 Cavalry
For the Battle of Bara Pind see URL below
Indian Armys 7th Light Cavalry , oldest cavalry regiments armoured cars captured by PAVO Cavalry in 1947-48 Kashmir War
lineages of valor-Dr Hamid Hussain
From Wikipedia, the free encyclopedia
| | |
| --- | --- |
| | To meet Wikipedia's quality standards, this article may require rewriting and/or reformatting. |
Yaqub Ali Khan
صاحبزادہ یعقوب خان;
Minister of Foreign Affairs
In office
November 11, 1996 – February 24, 1997
President
Farook Legharie

Prime Minister

Möenunddin Kureshi

Preceded by

Aseff Ali

Succeeded by

Gohar Ayub Khan
In office
March 21, 1982 – March 20, 1991
President
Ghulam Ishaq Khan
General Muhammad Zia-ul-Haq

Prime Minister

Mohammad' Khan Juneijo
Benazir Bhutto
Navaz Sharif

Preceded by

Agha Shahi

Succeeded by

Abdul Sattar
Pakistan Ambassador to the United States
In office
December 19, 1973 – January 3, 1979
President
Fzal Fazal Ilahi Chaudhrie
General Zia-ul-Haq

Prime Minister

Zulfikar Ali Bhutto

Preceded by

Sultan Muhammad Khan

Succeeded by

Sultan Muhammad Khan
Martial Law Administrator of East-Pakistan
In office
March 7, 1971 – April 6, 1971
President
General Yahya Khan

Vice President

Nurul Amin

Preceded by

VAdm Syed Mohammad Ahsan

Succeeded by

LGen Tikka Khan
In office
August 23, 1969 – September 1, 1969
President
General Yahya Khan

Preceded by

MGen Muzaffaruddin

Succeeded by

VAdm Syed Mohammad Ahsan
Personal details
Born

Mohammad Yaqub Ali Khan


December 23, 1920
Rampur, UP state, British Indian Empire
Citizenship
British Subject
(1920-1947)
Pakistan
(1947-)
Nationality
Pakistani
Alma mater
Rashtriya Indian Military College
Cabinet
Zia military government
Yahya military government
Bainazir Bhuttoo Government
Military service
Nickname(s)
SYAK
Allegiance
Pakistan
Service/branch
Pakistan Army (PA – 136)
Years of service
1940–1972
1982-1991
Rank
Lieutenant-General
Unit
18th Cavalry, Army Armoured Corps
Commands
Eastern Military High Command, East Pakistan
1st Armoured Division, Army Armoured Corps
Command and Staff College
Chief of General Staff
Battles/wars
Siege of Tobruk
Indo-Pakistani War of 1965
Indo-Pakistani war of 1971
Bangladesh Liberation War
Soviet war in Afghanistan
Indian Army List (April 1942, April 1945)
Maj Gen Gurcharn Singh Sadu, I serve The Eighteenth Cavalry
Pakistan Army through eyes of Pakistani Generals